This beautiful Uberti Paterson Revolver is engraved in a period pattern which features silver bands on the barrel and cylinder.
I engraved this particular revolver over 20 years ago for the late famous western and aviation artist, Jerry Crandall.
This is a once in a lifetime opportunity to own a personal handgun of a world renowned artist!
If you'd like to see samples of his works, visit https://www.eagle-editions.com/
If requested, his widow and I will be happy to issue a letter of authenticity with the pistol.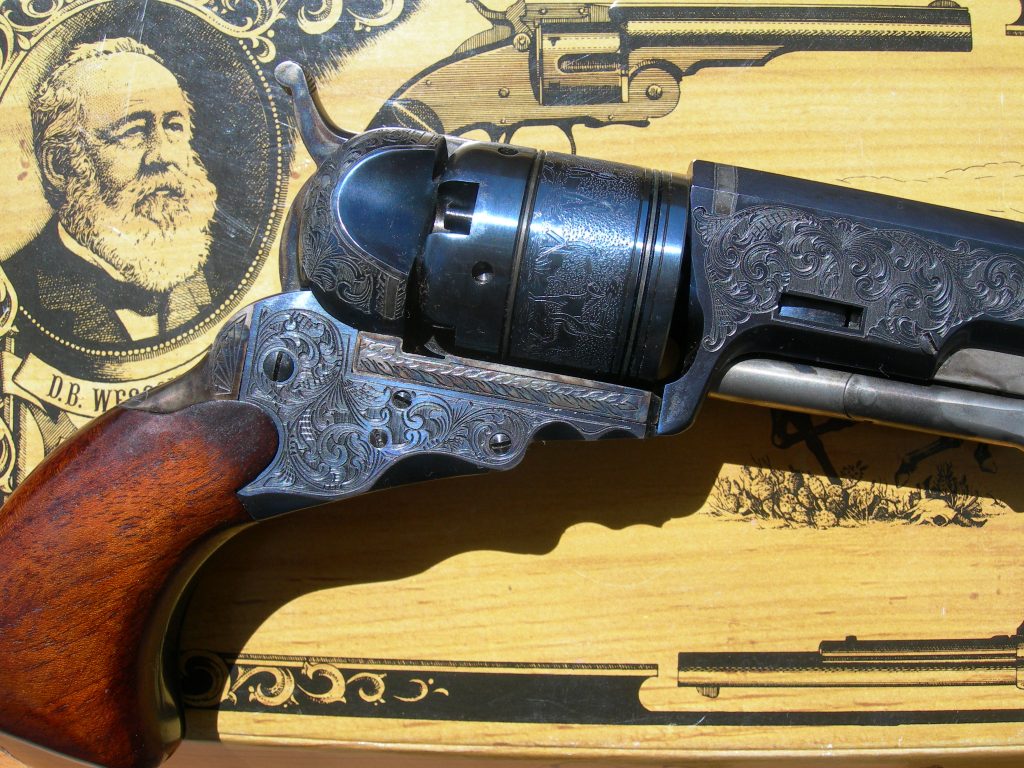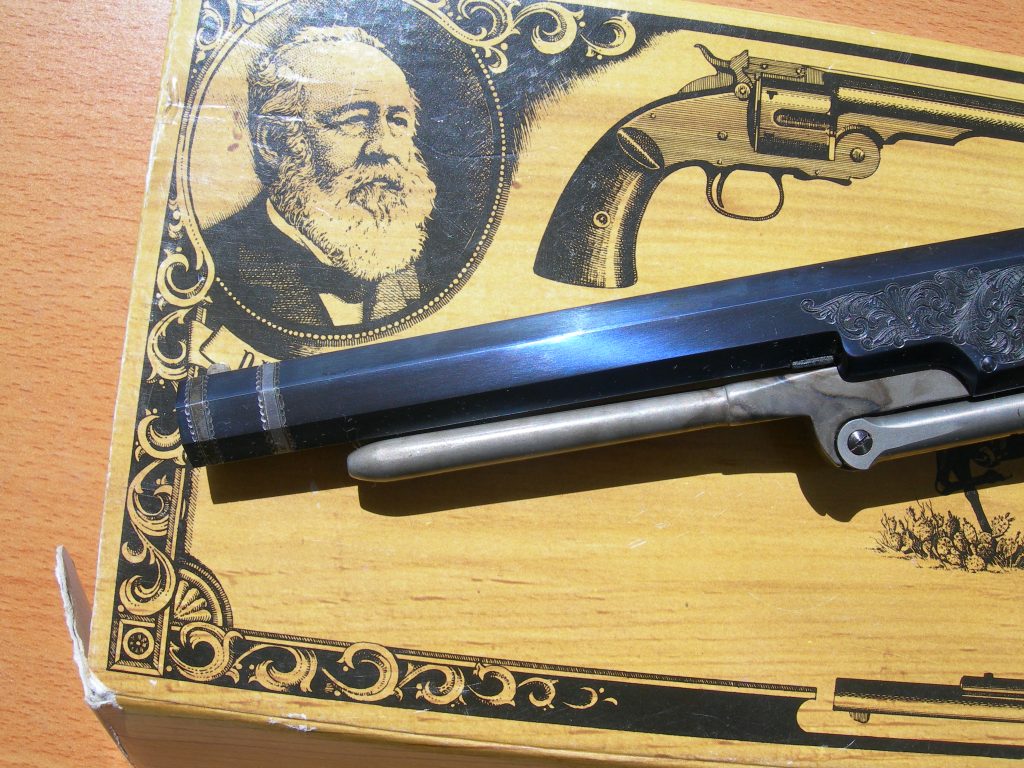 Available for this like-new niter-blued revolver is $1,350 + S/H
No FFL required!