SOLD
Ruger New Vaquero 45LC/ACP with 2 Cylinders, Engraved by Michael Gouse.
Unfired (as new) Condition, Original box w/all paperwork.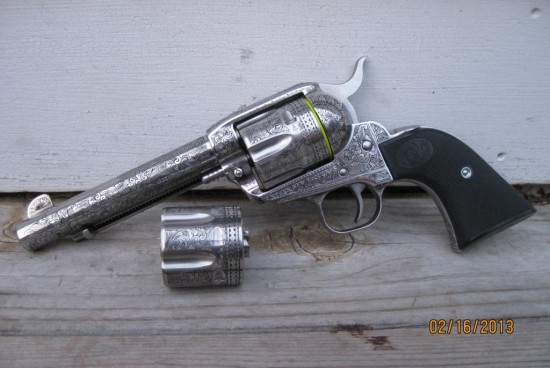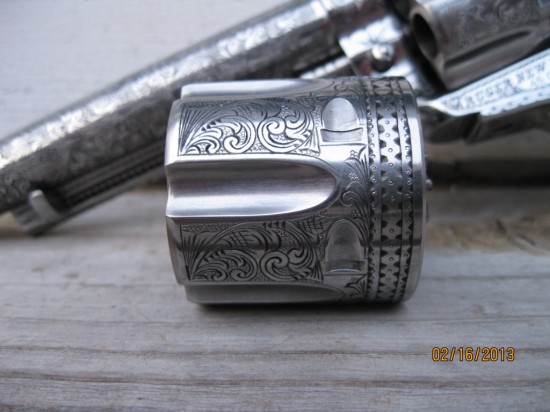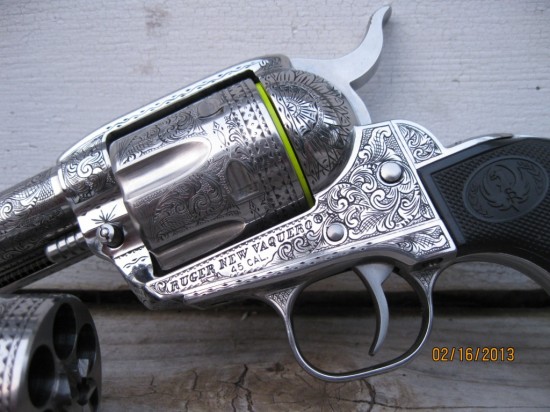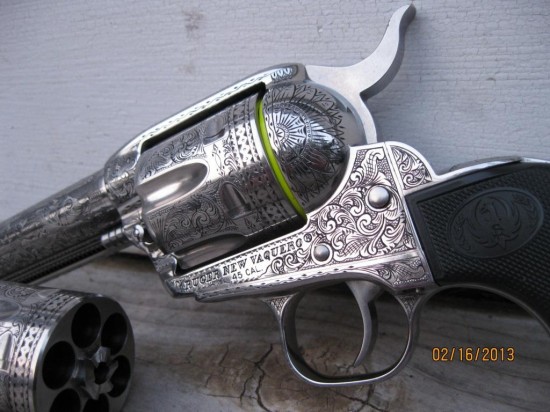 Asking $1995.00
Must be shipped to an FFL. S&H (Fully insured FFL to FFL) $70.00
*Note On FFL…If you don't have a Federal Firearms License and one is required, please contact your local firearms dealer and we will ship to them.
Call Gouse Freelance Firearms Engraving at 406-363-0254 or contact us online to inquire about your own custom engraving work.