Full coverage American Scroll engraving on a Les Baer 1911, 10mm pistol. These are among the top handguns in the 1911 field! American Scroll-style engraving is a classic choice for a classic rendition of John Browning's masterpiece!
I could engrave any pattern or design that you'd like. Examples include English Scroll, relief-carved oak leaves, or designs similar to the Browning Renaissance styles.
I often find that the boldness of American Scroll looks best on the big old slab-side 1911 autos.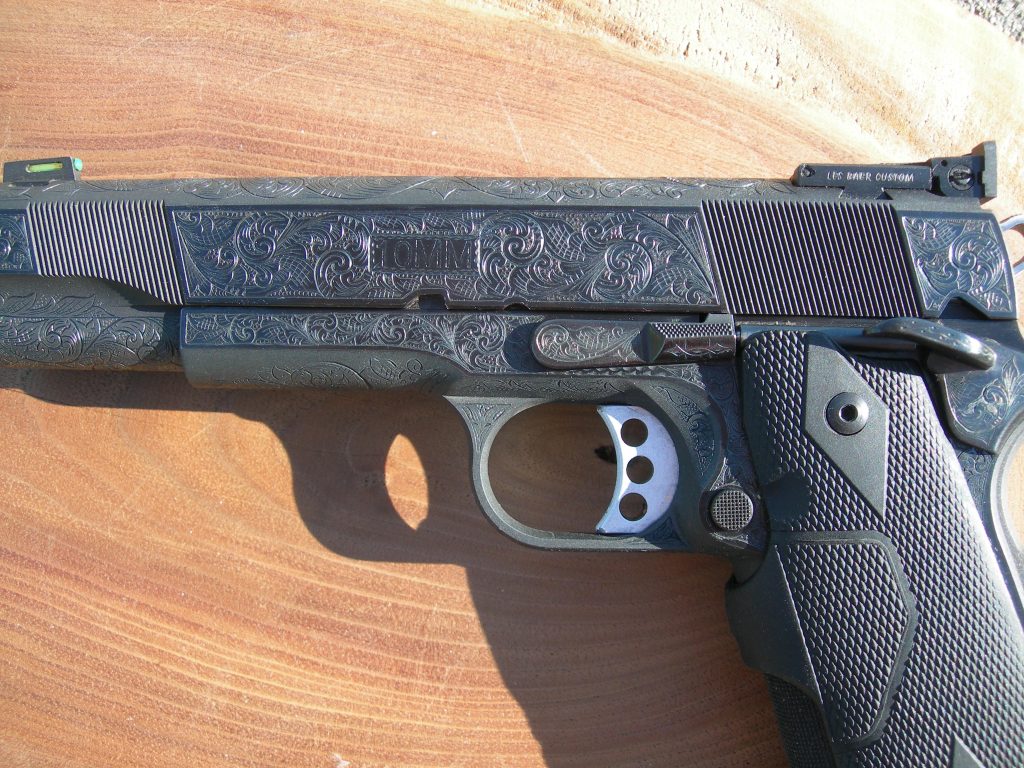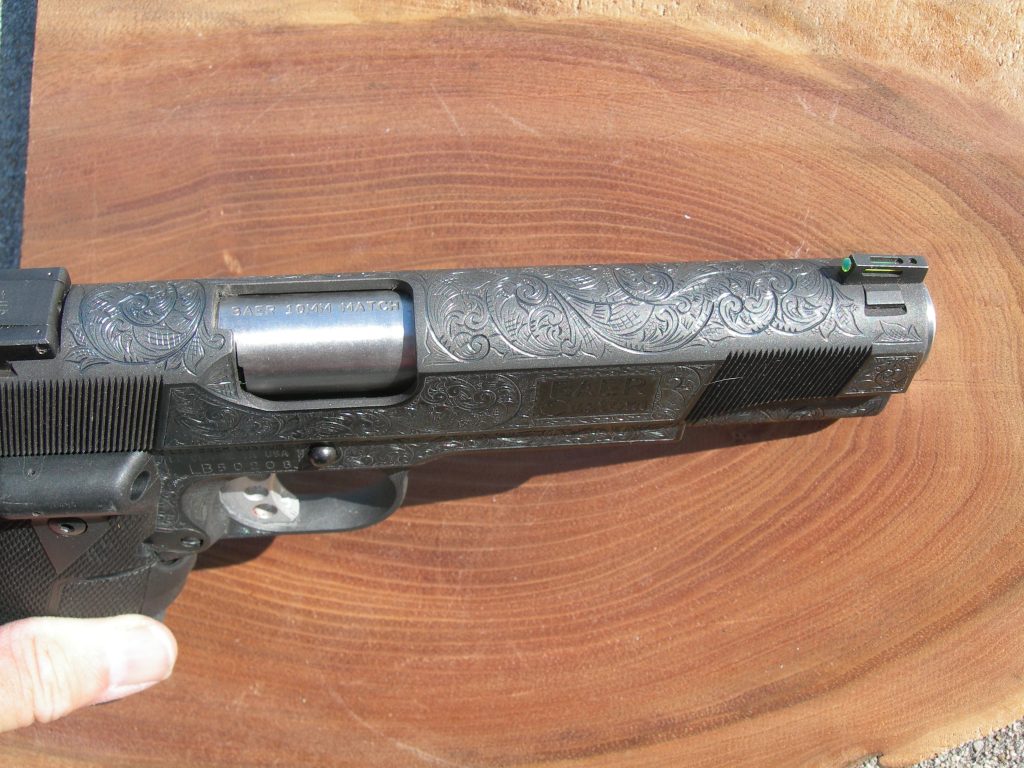 For other examples of my engraving on 1911s, take a look at this Ruger 1911 Slide and this Springfield Armory 1911.