This photo shows the initial large scrollwork and the starting sketches of the smaller, internal scrollwork.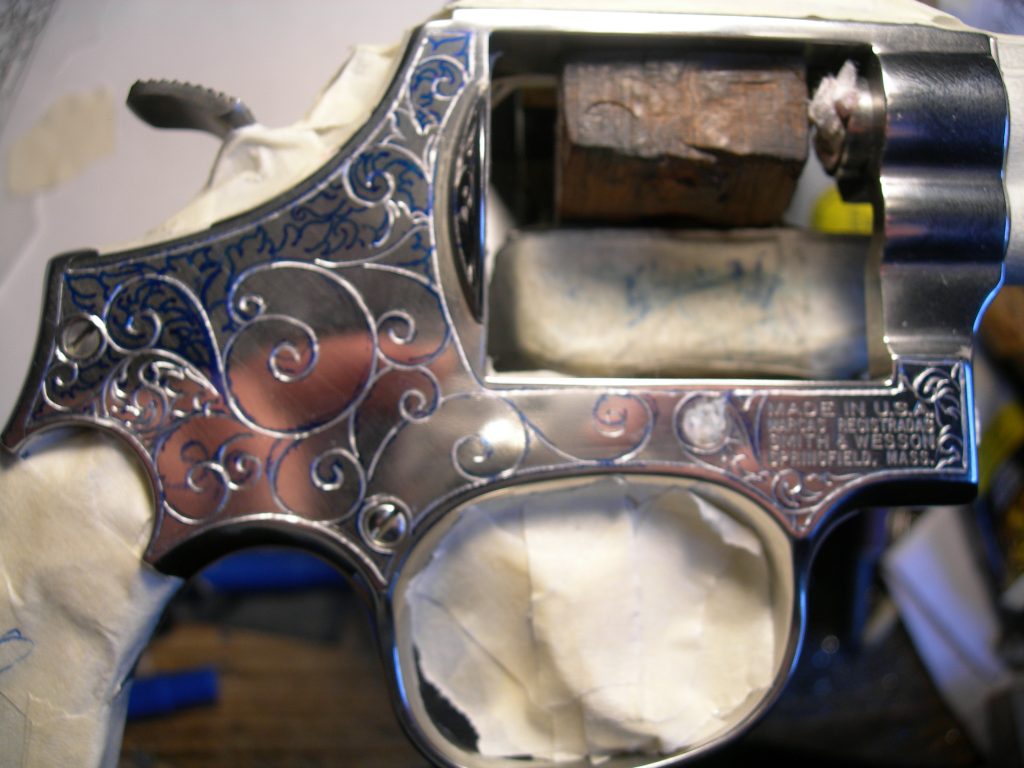 Major scroll work and the internal scrollwork are cut!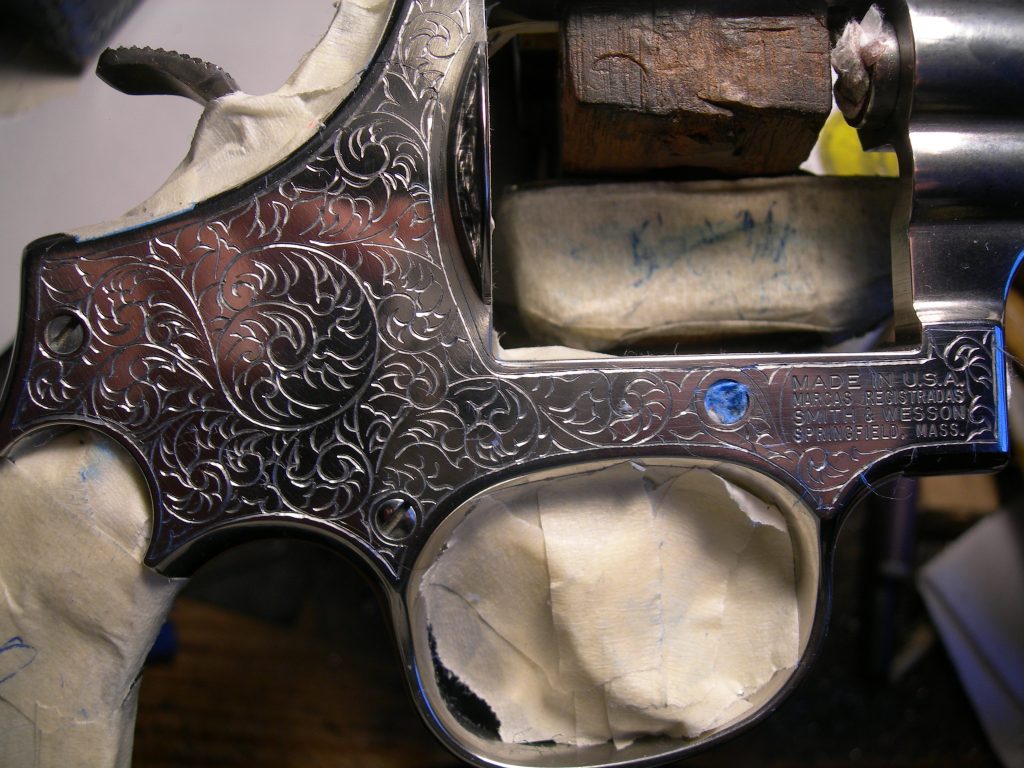 This picture shows the background being relief-carved, or, cut away, and stippled.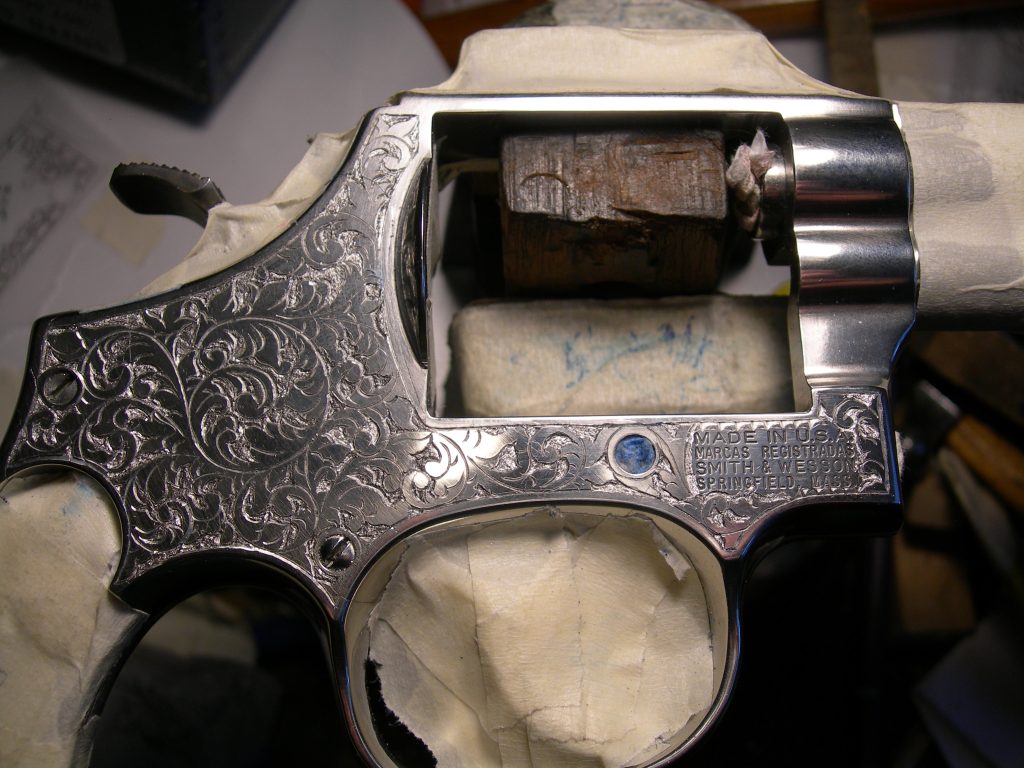 The finished product! All of the cuts, detail, and shading cuts, with the inked background, are complete.