This is a recent work of mine featuring approximately 50% coverage on a Browning Citori shotgun. The engraving is done in the American Scroll style and is set up to highlight the golden Browning logo in the center of the action.
In this particular case, the cuts were left bright at the request of the customer. I can also ink the cuts for those who prefer their engraving to pop!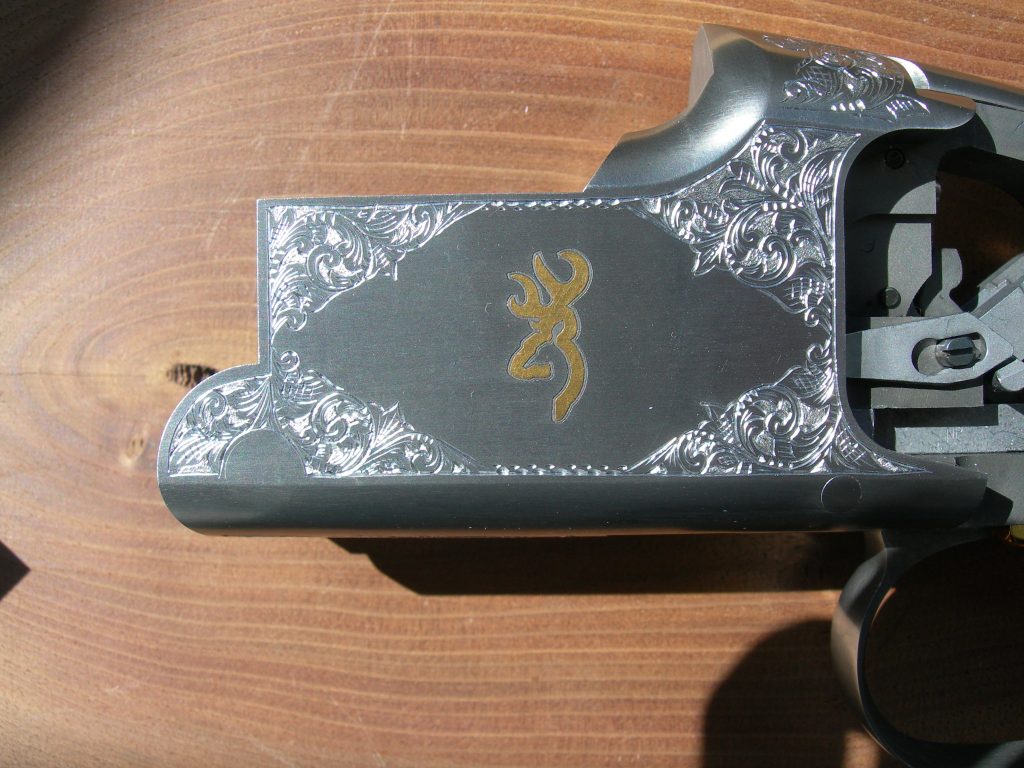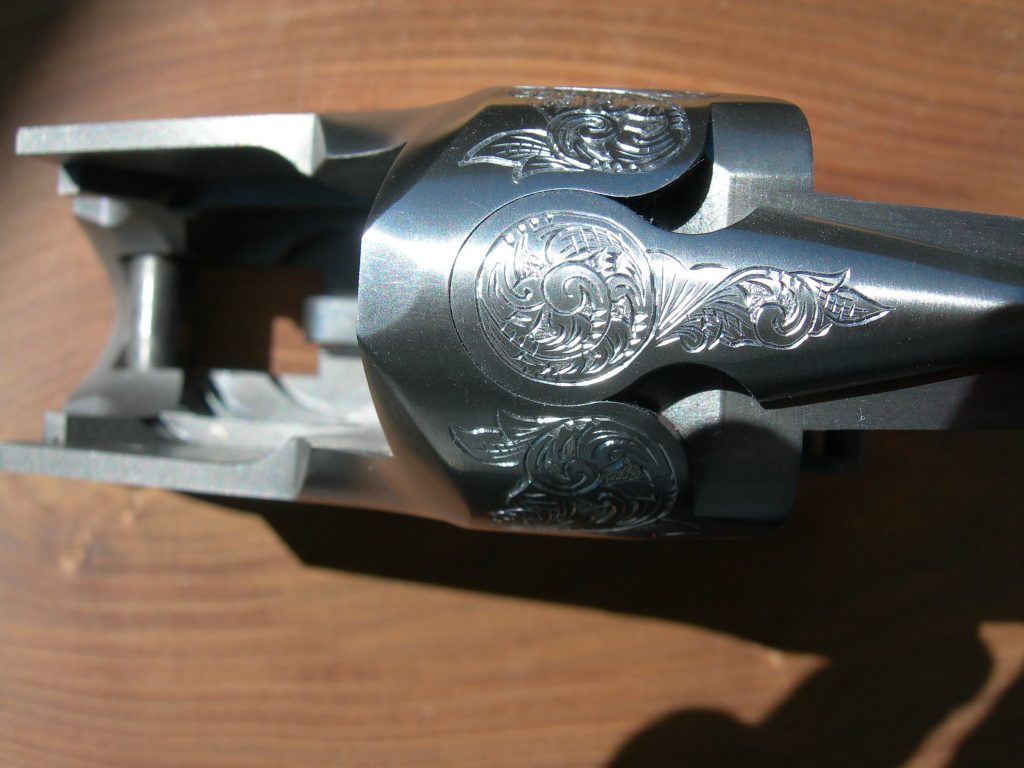 The Citori is an outgrowth of the classic Browning superposed over-and-under shotgun. It's a much more modern design which features a lower barrel access than the previous Browning over-and-unders.
It features a versatile action that can be used on both field and target guns.
It makes for an extremely fast handling and lightweight shotgun.
American Scroll engraving dates back to the 1850s and is based on earlier Germanic scrollwork. This particular style was made popular in the United States by such engravers as Nimschke, Gustave Young, and the Ulrich Clan.
For more of my shotgun engraving, please take a look at my Shotgun Archives!
For a basic breakdown of my services you can take a look at my pricing page or reach out to me directly.