A nearly full-coverage engraved Charles Daly Shotgun with an extraordinarily ornate foliate design throughout. The engraving wraps around the entirety of the action. It features additional engraving across the trigger guard, fore end iron, as well as across the top strap and the opening lever!
This 12 Gauge Charles Daly Shotgun is an extremely unique 3-barrel! The gun is manufactured on state of the art machinery in Turkey. The quality of Turkey's current guns are truly astounding in regard to quality and are surprisingly reasonably priced.
I would rate many of their guns as good, if not better, than many of the current offerings out of the rest of Europe.
This particular shotgun's engraving on the stainless receiver has been inked to make the work truly stand out.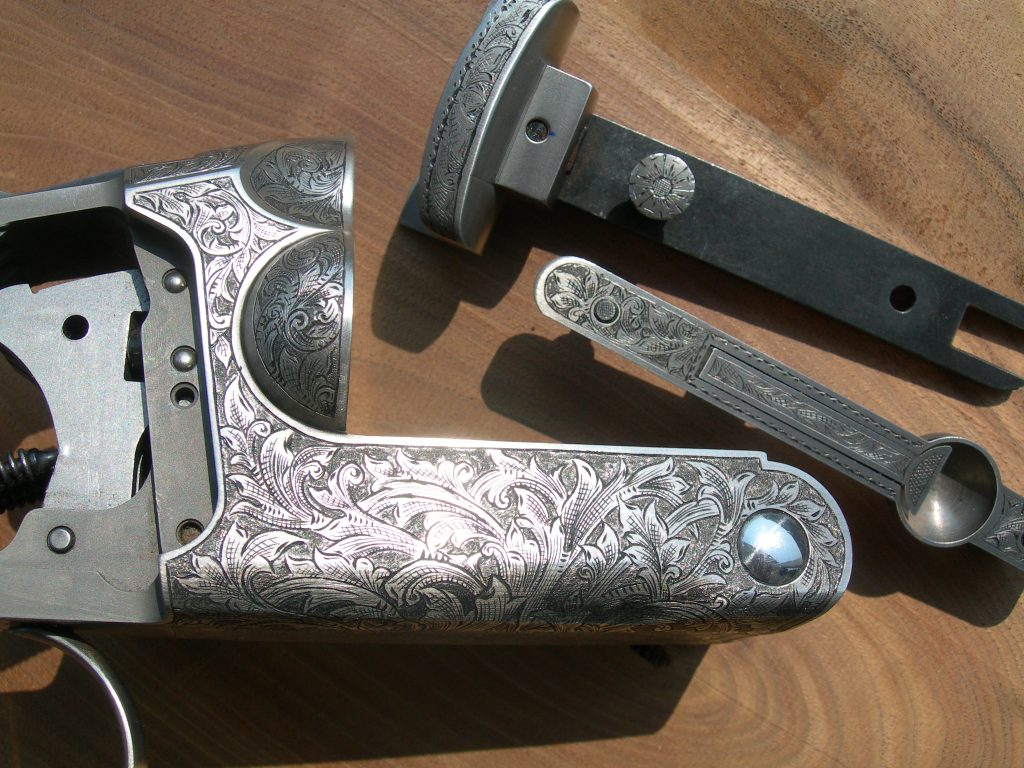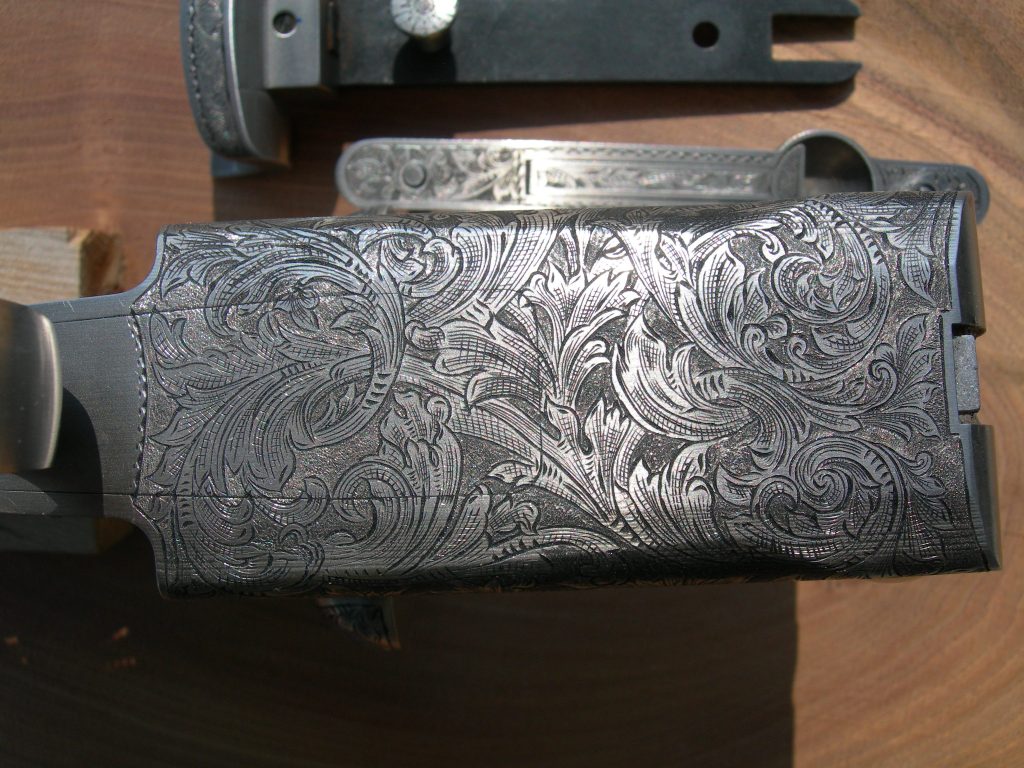 For other shotguns that I've engraved, check out my Engraver's Album here!