Here's what can be done with a stainless Ruger Vaquero. We'll order one for you at Dealer Cost and engrave it to suit. See FFL note below photos.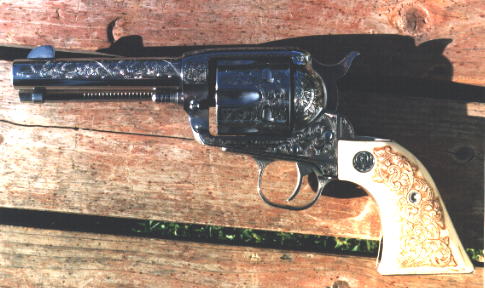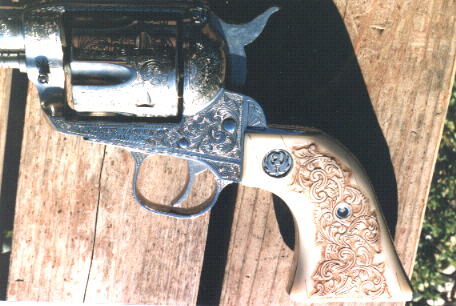 New Firearms to be engraved can be ordered for you at Dealer Cost (+Shipping). Must be shipped to an FFL.
*Note On FFL…If you don't have a Federal Firearms License and one is required, please contact your local firearms dealer and we will ship to them.
Call Gouse Freelance Firearms Engraving at 406-363-0254 or contact us online to inquire about your own custom engraving work.