Uberti 1851 Navy, 36 cal. 7 1/2″ barrel, fixed sights.
Fully engraved Gustave Young style by Michael Gouse (in addition to the factory Naval scene roll stamping) , charcoal blue with engraved flask, engraved mold.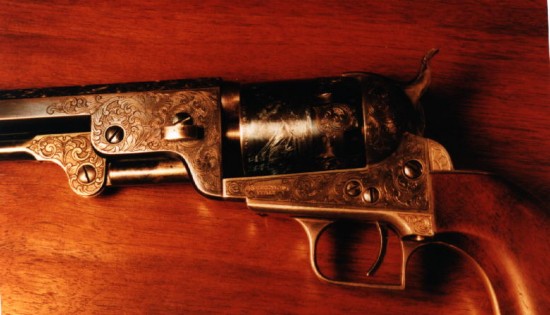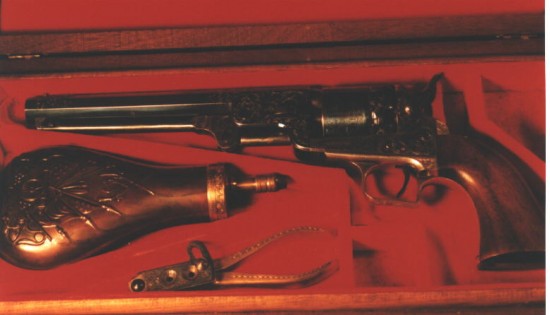 Call Gouse Freelance Firearms Engraving at 406-363-0254 or contact us online to inquire about your own custom engraving work.