12 Ga, full and mod choke, double trigger. This shotgun has a walnut stock, should have a new butt plate.
This is the "Doc Holliday Special", a great cowboy gun. See Doc in the second picture.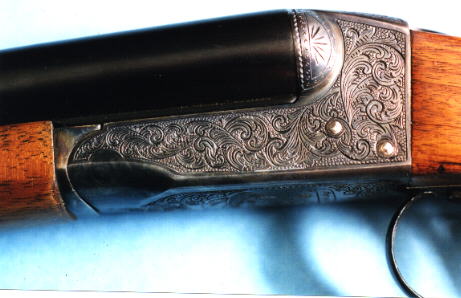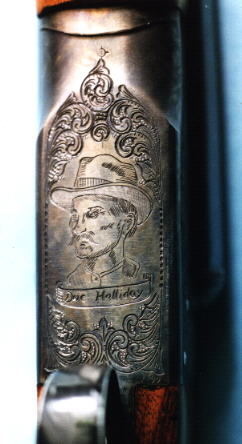 Call Gouse Freelance Firearms Engraving at 406-363-0254 or contact us online to inquire about your own custom engraving work.