Smith & Wesson Model 66-4 – This is a very rare 3″ barrel factory variant in 357 mag featuring D coverage American Scroll Engraving by Michael Gouse with relief carved Ivorex grips.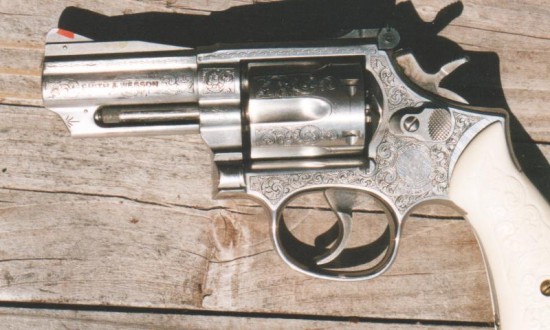 Regular price – $1000.00 – This Month Only Special Price of $750.00. – SOLD!
New Firearms to be Engraved Can be ordered for you at Dealer Cost (+Shipping). Must be shipped to an FFL.
*Note On FFL…If you don't have a Federal Firearms License and one is required, please contact your local firearms dealer and we will ship to them.
Call Gouse Freelance Firearms Engraving at 406-363-0254 or contact us online to inquire about your own custom engraving work.