Exquisite Small Bowie Knife. Hand Made by Custom Knife Maker Wayne Skaggs, and fully engraved by Master Engraver Mike Gouse. This small Bowie has a 5 1/2″ blade, and is 10″ in overall length.
The handle is of Buffalo bone and features beautiful file work on the top of the blade and the top and bottom tangs as well as a handmade tucked leather sheath. The photo below is spliced to show views of both sides of this lovely knife.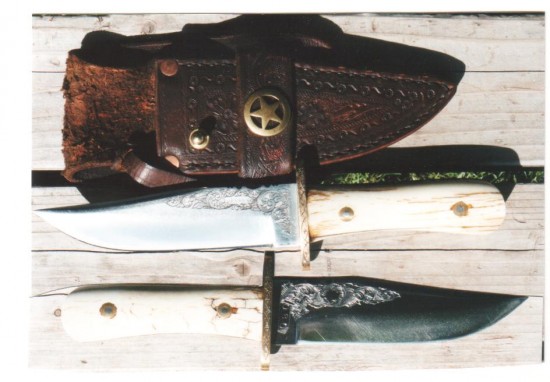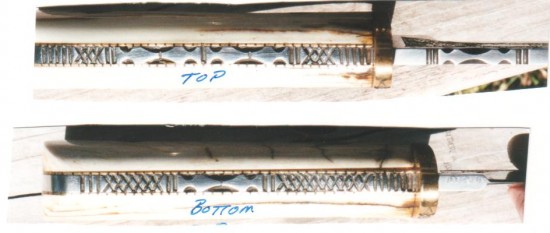 Call Gouse Freelance Firearms Engraving at 406-363-0254 or contact us online to inquire about your own custom engraving work.