Two Lovely Smiths, each is fully engraved to match the other by Michael Edward Gouse. One is a 38-44 Outdoorsman in 38 spl High Speed. Manufactured in 1939 or 1940 (SN58XXX), it has a 6 1/2″ barrel, full, beautiful engraving, and is in Excellent Condition.
The second in the set is a Smith & Wesson 22 Outdoorsman, manufactured about 1935. This revolver features a 6″ barrel and a gold bead front sight. It has an excellent bore, and Very Good overall condition. (There are some small areas of very light pitting form being in a holster.) This Smith is also fully, beautifully engraved to match the 38-44.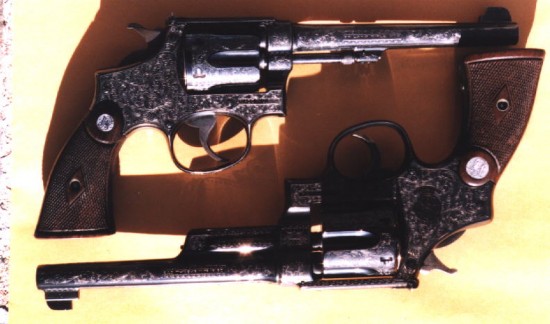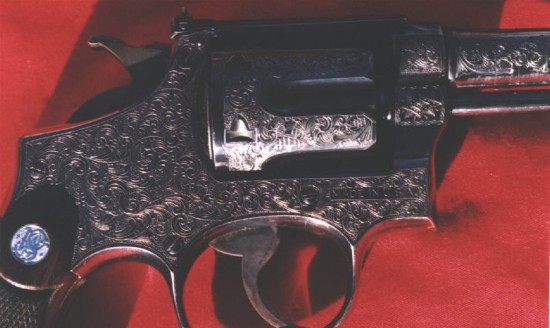 Call Gouse Freelance Firearms Engraving at 406-363-0254 or contact us online to inquire about your own custom engraving work.