Fully engraved in Helfricht Style by Michael Gouse. This beautifully engraved pistol is a full size Colt copy built by the Great Western Company in the mid 1950's – these predate the 2nd generation Colts.
5 1/2′ bbl, in Very Good to Excellent condition. This pistol is complete with the original "plastic" staghorn grips as well as Releif carved Ivorex grips to match the engraving. The gun is engraved in the Helfricht style, "D" coverage. A very well made American full size SAA, this is a great and beautiful gun to practice with.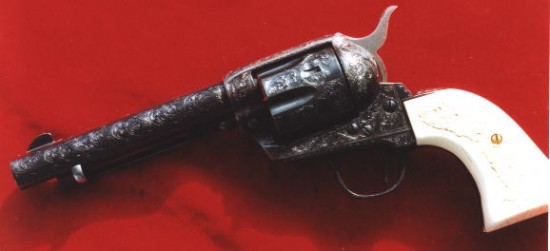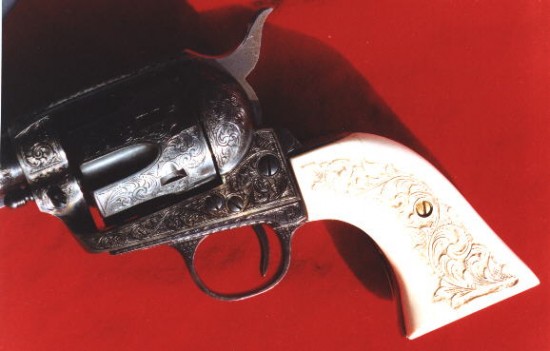 Sold! New Great Western .22 LR's to be engraved can be ordered for you at Dealer Cost (+Shipping). Must be shipped to an FFL.
*Note On FFL…If you don't have a Federal Firearms License and one is required, please contact your local firearms dealer and we will ship to them.
Call Gouse Freelance Firearms Engraving at 406-363-0254 or contact us online to inquire about your own custom engraving work.